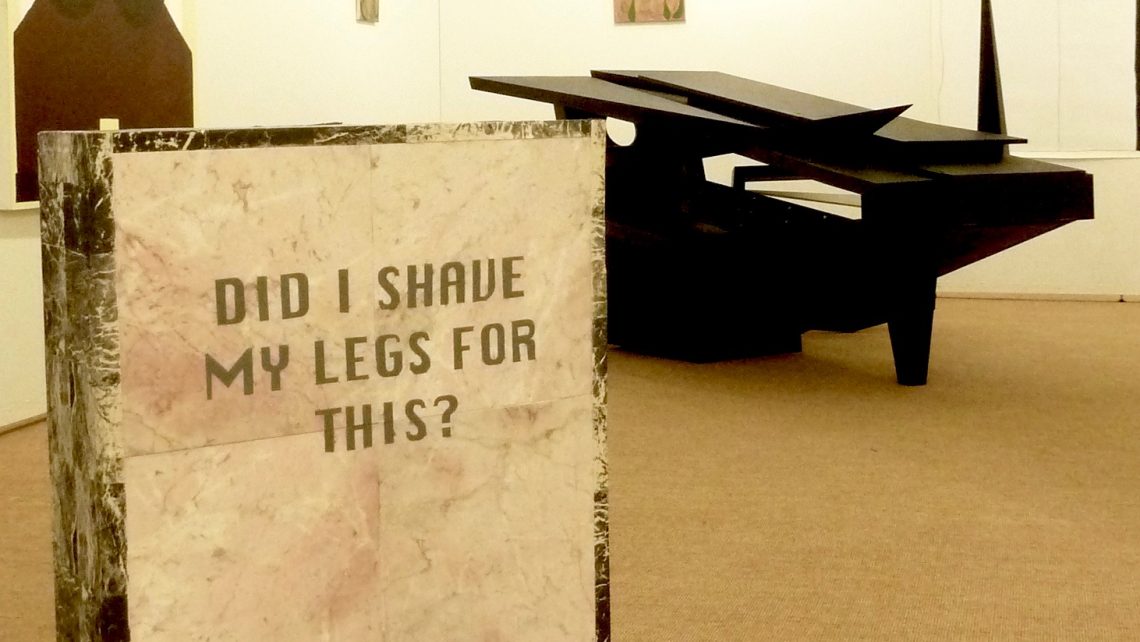 I THINK ALOT ABOUT WHAT DRAWS ME – or anyone else, for that matter – to a particular work of art.   I won't bore you with all the ruminations, but here's where I've landed on.  We like to see what we're feeling.  Hence the variation from decade to decade of collector's interests.  Well, mine anyway.   That said, today I attended the first Art Platform – Los Angeles downtown.  The exhibition included over 100 galleries from around the world and who knows how many artists.  While in line waiting for my Tomato and Basil cream soup, I started chatting with a couple over-what-the-hell-was-a-"24 hour tomato" (on the specials menu), we shared a table and I wound up lunching with the legendary pop graphic artist John Van Hamersveld and (his wife? hmmm… they didn't say) Alida Post.  Ah…. L.A.   What follows is the show curated by me.  I am sorry to say, I didn't get every artist's name as I was snapping their work, so this is just Art a la Carte.  And something I should probably forward to my shrink.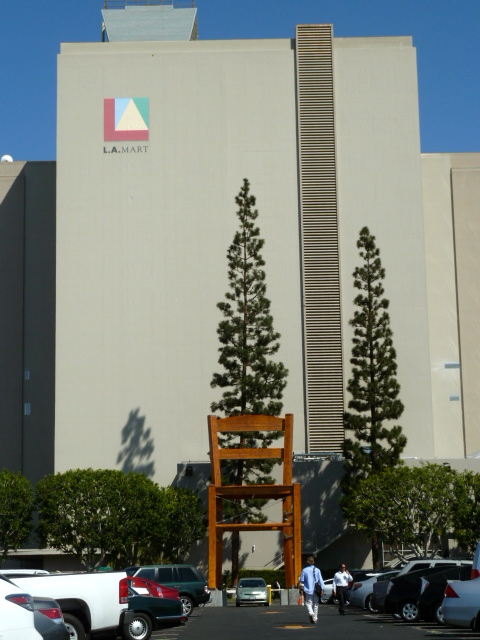 The entrance to the exhibition.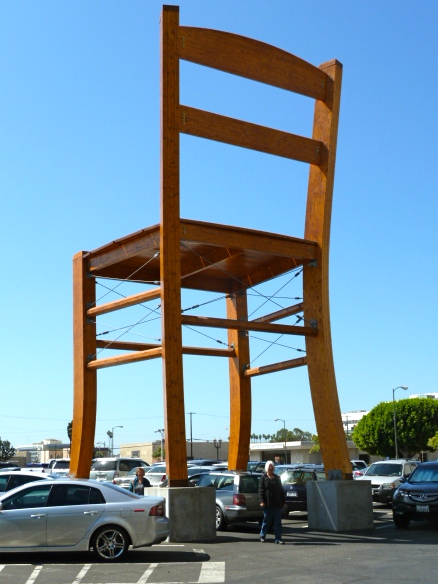 And yes, I suppressed the desire to crawl up and do my Edith Ann impersonation.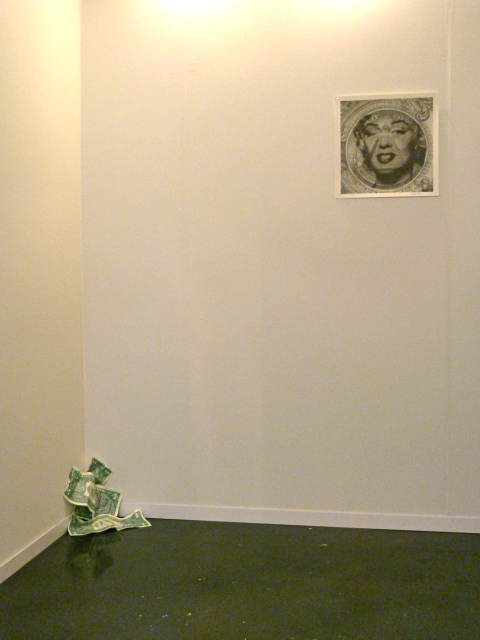 Marilyn and Money. (This "Money" you could buy for $850)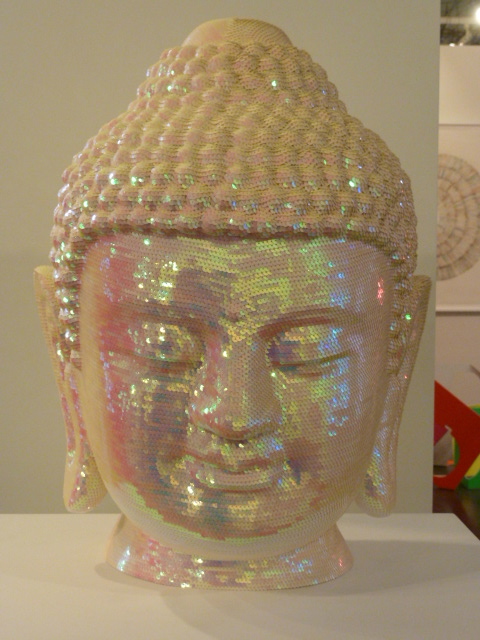 Religion and Glamour.  Interchangeable with Marilyn and Money. No? Artist: Noh Sang-Kyoon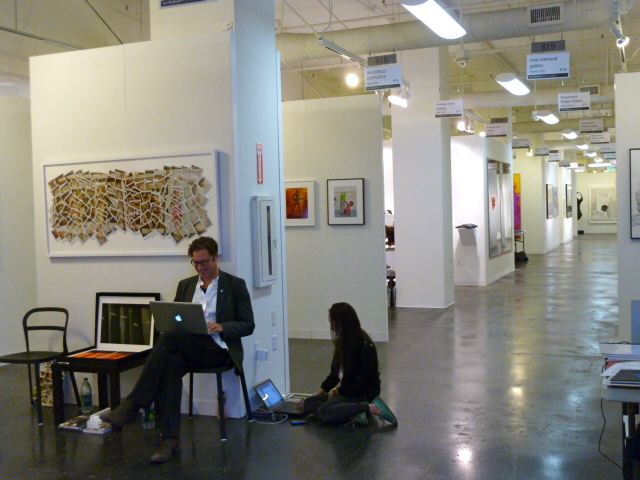 If you are wondering what color to paint your walls, ask an art dealer.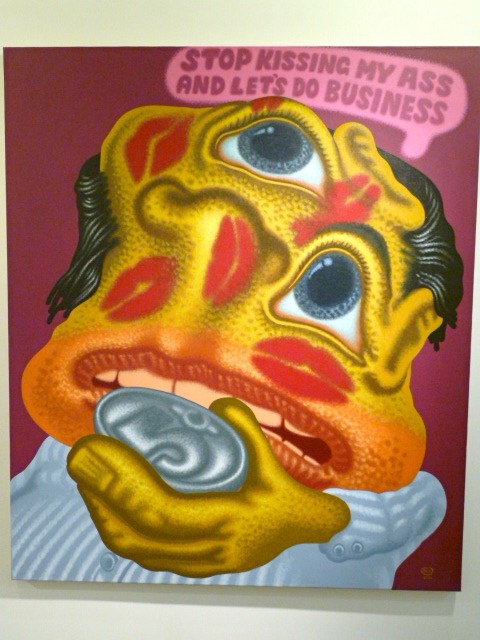 I am sure these words have left my lips.  Actually, I know they have.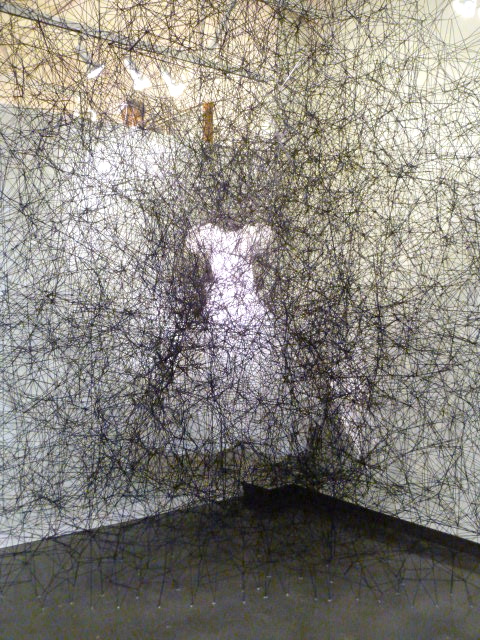 Where do I begin?  A wedding dress by Chiharu Shiota encased in thousands of strings.  Like a web.  Or a cage. Or….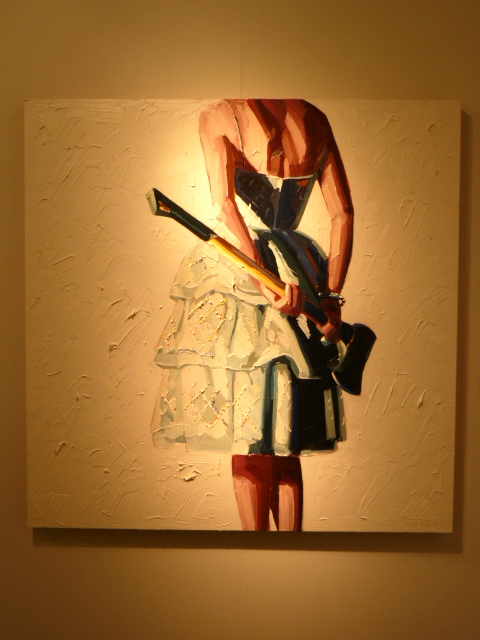 So deeply, deeply, deeply wonderful.   And, from the same artist Kelly Reemtsen….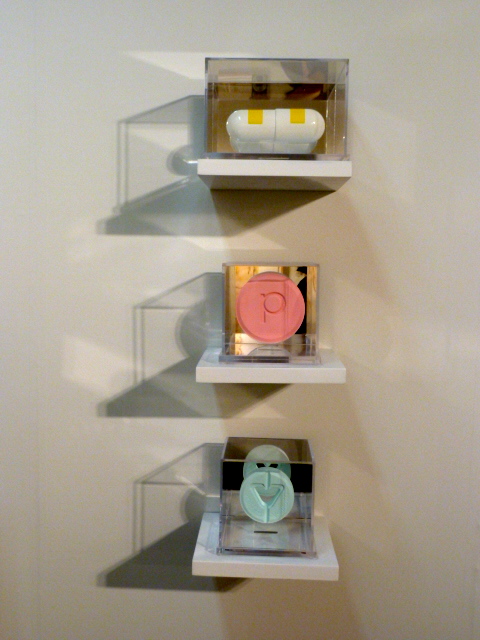 Phentermine, Prozac and Valium, oh my!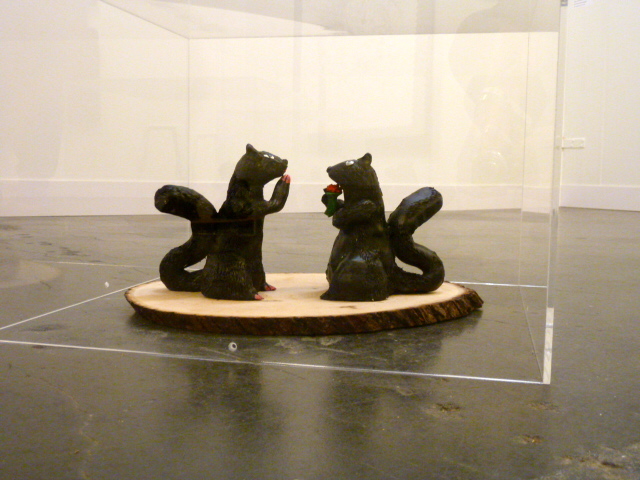 Will you marry me??  OHFORGODSSAKES.  Didn't you see the last 3 images?!?!?!?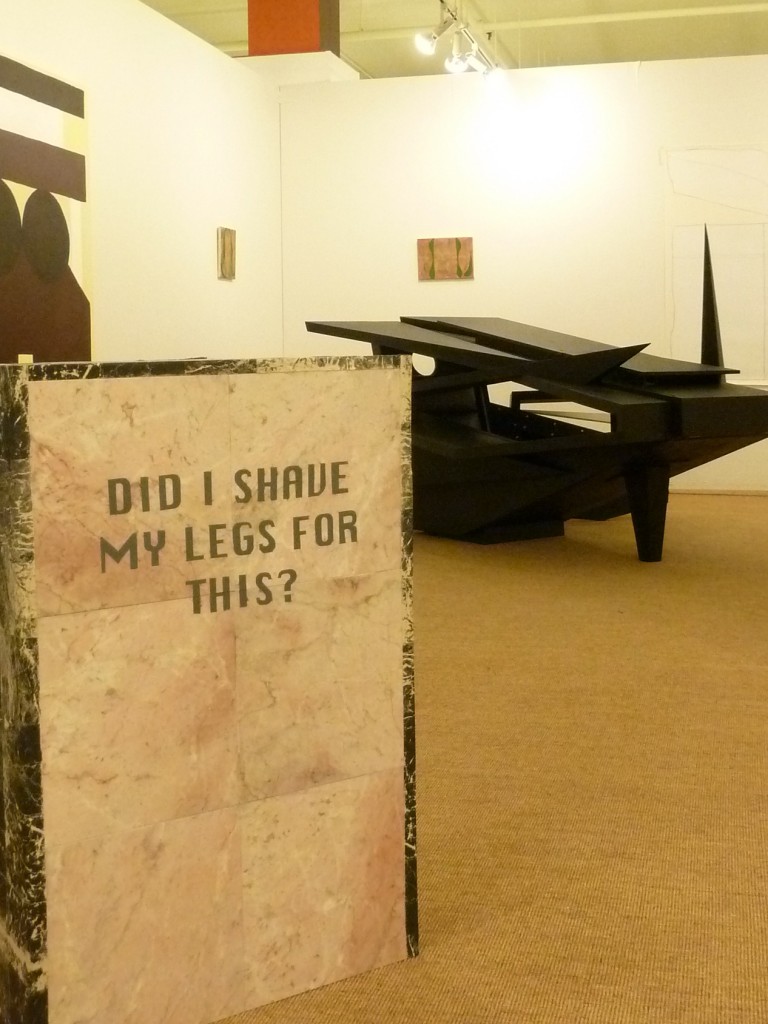 This is one my my classic lines.  Particularly snappy as a tombstone.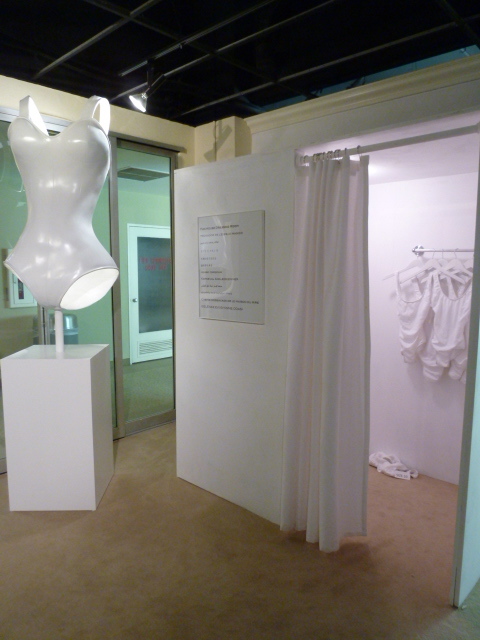 …and this is called "The Funhouse Dressing Room."  When you walk inside, a female voice coos, "Oh, I look so fat.  Look at my thighs in this.  I can't possibly wear this to the party."  Then a male voice overlays with, "Um, you need to choose a different style.  That color is not particularly flattering.  Maybe black."  And on it goes for another 10 minutes.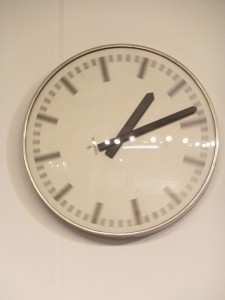 No it's not out of focus.  It's genius. By Via Lewandowsky.  The time is correct, but the face is spinning wildly backwards.  Put that together however you'd like.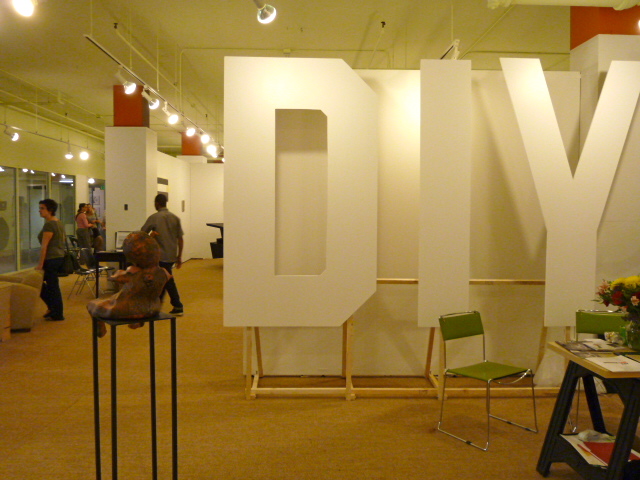 ANY Hollywood Sign reference gets me.  But I particularly like "DIY"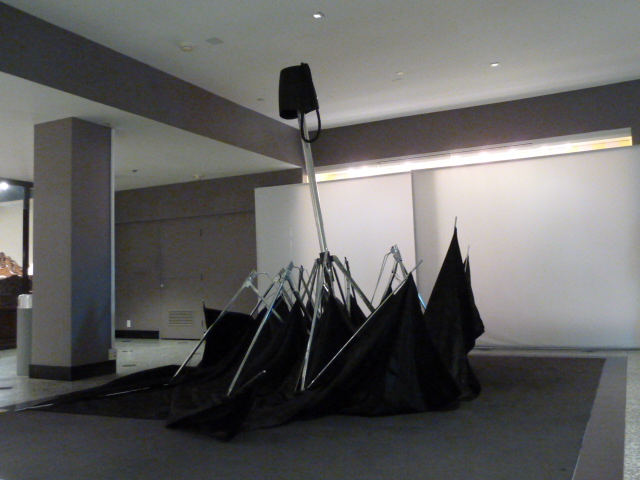 And don't trip over the broken umbrella on your way out….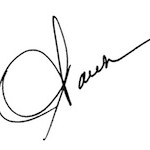 P.S. If you see something you can't live without, contact ArtPlatform-LosAngeles.com