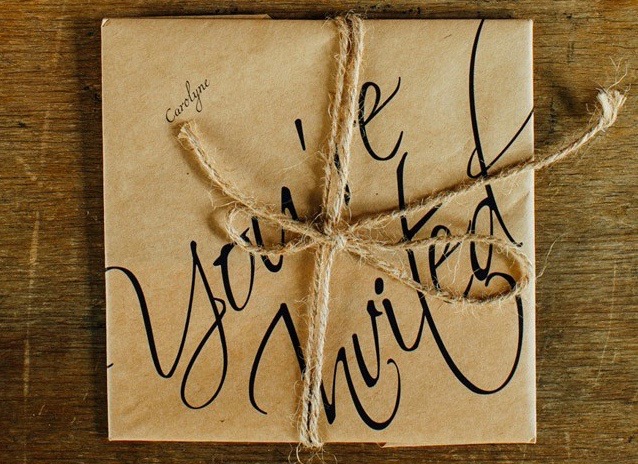 THE INVITE SHOUTED, "Join us for the launch of our new collection!" Sigh. Reply later. Forget. I'm pretty sure this isn't the reaction the sender hoped for, but it's the one they most likely get more than they think.
Getting invited to yet another selling event with cheese, wine and a "new collection" is about as enticing as watching tapioca jell. Yet retailers – both established and freshly launched – continue to toss uninspired fetes that wind up being poorly attended with no sales. And then wonder why.  Answer this, what would get you into a brick and mortar store – who you know is trying to sell you something – after a long day of work? I don't know about you, but free wine ain't doing it for me. Now, "access"…. There's something I'd sit in traffic for!
Here's some questions I've heard from clients with my thoughts on how to stretch your non-existant event budget, ensure attendance and maybe even make a sale.
1. I'm always so conflicted about who to invite to what. I don't want to burn out my list and I want to be reasonably sure I'm going to get attendance that will warrant the effort.
Absolutely target specific clients to specific events. Look to partner alliances and focus some events specifically to their lists. And yes, everyone wants everyone else's lists. So this also means you don't have to invite your entire client/prospect list to every event. Curate.
The more important issue here is attendance. Let's face it, why does anyone want to go anywhere anymore? For the experience. Let me repeat that. You will get attendance if you offer an experience that can not be bought.
I have found my Rule of Three is pretty sure fire. Which is every event must have…
An Experience (special guest, designer/artist/performer or location – engage me)
Epicurean Delights (this is about being clever – champaign in a can, donuts on a stick – not expensive and not cheese on a platter)
Truly New Product (that's not been seen by your client before. N.E.W. New.)
Access to a person they would have never met. (A book signing with say, Jane Goodall.) A place they would never been allowed in. (A privately owned architectual icon, perhaps.) An experience they would never have had. (Driving a $500,000 Ferrari. Um, yes please.)
And then be sure to put all this fun on the invite. Keep the copy light – it's a party, not a coronation.
If the guests are targeted, you can assume a 30% – 50% attendance vs. the 5% – 10% of throwing a random net across your massive prospect list. Involving a charity is generally a successful strategy – it positions you as philanthropic as well as ensuring a qualified guest list. Asking an existing client to host is particularly rewarding as their friends feel an obligation to not only attend but purchase to support their friend's efforts. And you are supporting your clients' interests which they perceive as an added value to their loyal patronage. Relationship marketing, at it's best.
2. I know I need to do more events, but they're so expensive.
Ah yes. They can be. Or you can learn to find strategic alliances with brands who want access to your clients and partner-up. As the economy was about to tank in 2007, I managed to triple the number of events I hosted at Mikimoto with about a quarter of the budget I'd had just a few years earlier. Spirits manufacturers, florists, caterers, even limo services all want to expand their client base with minimal expense just like you do. Find the business who is new to the community, hungry and in alignment with your brand and negotiate for a mutually benefitcial sponsorship. You offer exposure of their services/product to your clients both physically and online, and they have reduced your expenses as well as exponentially expanded your reach by posting about the partnership. Win-win.
3. I have an opportunity to include something in a swag bag, but it always feels like such a wasted expense. But if I don't include something, I feel like I've lost an opportunity. What should I do?
Do not – I repeat – do not think a brochure is a "gift." Nor is a "gift certificate" for a discount off a future purchase. Really? Do you think that is a gift? Both will get thrown out faster than a burrito wrapper and will ensure that yes, you have wasted that opportunity AND positioned your brand as clueless and annoying. DO include something useful – something branded but not obnoxiously so – something that motivates engagement – something relevant to your business. Is your goal to get the client to your brick and mortar location? Then offer something of value – like a coffee table book – that they need to come in to retrieve. Not only does this reduce your expenses (you need only to print a certificate vs. putting 50 books in 50 bags), it ensures qualified engagement. Is your goal to drive traffic online? Offer a low cost/high perceived-value item sent upon subscribing. A no-strings-attached gift is a powerful thing.
Subscribe to The Rule of Three, get clever, partner up. And what time should I arrive?