Dawn Moore is one of luxury retail's most diversified professionals in a career that brings 35 years of jewels and fashion, interior design and creative writing to Moore About… Marketing.  She began her career at the legendary purveyor to the carriage trade Bullocks Wilshire, earning her merchant's chops from the specialty store's demanding patrons.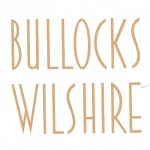 Dawn brought her retail savvy to Associated Merchandising Corporation as a market analyst and then completed her fashion career – and the 1980s – by heading-up a multi million-dollar national network of wholesale designer ready-to-wear showrooms.

Her six-year tenure as Managing Director of Christofle, the French silversmith, brought her career to Beverly Hills – and Harry Winston in 1998.  As U.S. Sales Director-West Coast for the venerable House of Winston, Dawn took relationship marketing to its highest levels servicing both international and Hollywood royalty.  Involved with the sale of the "Bennifer" pink diamond, filming the original "The Bachelor" and dressing stars including Michael Jackson, ElizabethTaylor, Gywneth Paltrow, Halle Berry, Madonna

and Steven Tyler, laced high-drama with high-glamour during the red-carpet "seasons" Winston dominated. Her following turn as Regional Retail Sales Director at Chopard brought additional responsibilities in product placement and entertainment marketing including "The Princess Diaries" and the prestigious Cannes Film Festival.

Appointed General Manager of Mikimoto Beverly Hills in 2006, Dawn directed the retail growth and marketing outreach for the Los Angeles region.  Innovating the industry's first "roving retail gallery," negotiating product placement in TV and feature films, and producing Mikimoto's first "Speaker Series" with Academy Award-nominated costume designer Deborah Nadoolman Landis and LACMA curator of Costumes and Textiles Kaye Spilker, brought unprecedented exposure and increased market share.
As a respected expert in her field, Dawn has been seen on E!, Entertainment Tonight, CBS News, EXTRA, Access Hollywood, KTLA, SKY Television, Telemundo and been quoted in The Los Angeles Business Journal, The Hollywood Reporter, The New Yorker, The Los Angeles Times, WWD, Angeleno, L.A. Confidential, National Jeweler and GIA's "The Loupe."  She has written articles on interior design, lifestyle and jewelry trends for regional publications, "C", "Distinction,"  "Palm Springs Life," "Beverly Hills Design & Life," "Upwardly Mobile" and GIA on-line.
Share